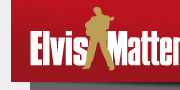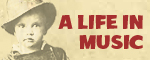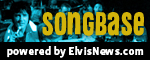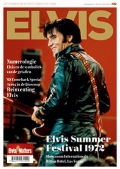 © 2007-2023 Elvismatters vzw
Elvis and Elvis Presley are Registered Trademarks of Elvis Presley Enterprises Inc.
ElvisMatters is an officially recognized Elvis Presley Fanclub.
1935 – 1948: Tupelo
In 1938, toen Elvis drie jaar oud was, werd zijn vader veroordeeld voor vervalsing. Vernon, Gladys broer Travis Smith, en Luther Gable belanden in de gevangenis voor het wijzigen van een check die afkomstig was van Orville Bean, Vernon zijn baas, van $3 naar $8. Vernon werd veroordeeld tot drie jaar in de Mississippi Staatsgevangenis. Al werd Vernon vrijgelaten na acht maanden, deze gebeurtenis had een diepe invloed op het leven van het jonge gezin. Tijdens de afwezigheid van haar man, had Gladys het huis verloren, en was ze gedwongen om tijdelijk in te trekken bij haar schoonouders die naast haar woonden. Tijdens hun jaren in Tupelo, leefde de Presley familie net boven de armoedegrens.

In 1941 startte Elvis aan de East Tupelo Consolidated school. Daar bleek hij een buitenstaander te zijn. Zijn weinige vrienden zeggen dat hij zich apart hield en niet tot een "groep" behoorde. Maar volgens zijn leraars was hij een lieve en matige student, die hield van stripverhalen. In 1943 verhuisde Vernon naar Memphis, waar hij werk vond en er bleef tijdens de oorlog. Hij kwam alleen in de weekends naar huis.

In januari 1945 nam Gladys Elvis mee op zoektocht voor een verjaardagscadeau in de Tupelo hardware winkel. Ze kocht hem zijn eerste gitaar, in plaats van een fiets of geweer, voor $12.75.