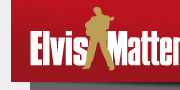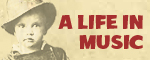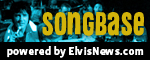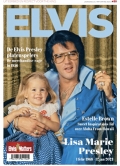 © 2007-2023 Elvismatters vzw
Elvis and Elvis Presley are Registered Trademarks of Elvis Presley Enterprises Inc.
ElvisMatters is an officially recognized Elvis Presley Fanclub.
Sun-opnames in stereo

Het Deense Memphis Mansion Label brengt regelmatig verrassende releases op de markt. Recent bracht het team van Henrik Knudsen deze CD uit met als titel From Elvis At Sun. Voor de eerste maal de Sun opnames in stereo.

1. Thatís All Right

2. Blue Moon of Kentucky

3. Good Rockiní Tonight

4. I Donít Care If The Sun Donít Shine

5. Milkcow Blues Boogie

6. Youíre a Heartbreaker

7. Baby Letís Play House

8. Iím Left, Youíre Right, Sheís Gone

9. I Forgot to Remember to Forget

10. Mystery Train

More Sun Masters:

11. Harbor Lights

12. I Love You Because

13. Blue Moon

14. Tomorrow Night

15. Iíll Never Let You Go

16. Just Because

17. My Babyís Gone

18. Trying To Get To You

19. When It Rains It Really Pours

All tracks previously released in Ďmonoí.

ShopElvisMatters

Gepubliceerd: 14 mei 2023, 16:10
Gepubliceerd door: ElvisMatters - Jeroen Vanderschoot .
Overname van dit nieuwsbericht is toegestaan mits met bronvermelding: www.elvismatters.com.