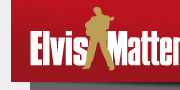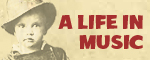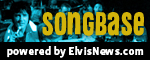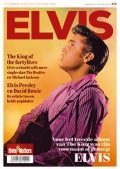 © 2007-2021 Elvismatters vzw
Elvis and Elvis Presley are Registered Trademarks of Elvis Presley Enterprises Inc.
ElvisMatters is an officially recognized Elvis Presley Fanclub.
Elvis At The Movies op 25 februari

Op 25 februari brengt het bekende Vintage Rock Magazine de special 'Elvis At The Movies' uit. Elke film van Elvis, van Love Me Tender uit 1956 tot de Change Of Habit uit 1969 wordt er in uitgediept, terwijl ze ook kijken naar zijn twee concertfilms Thatís The Way It Is en Elvis On Tour. Verder vind je in het blad een Top 20 van de filmsongs en een interview met zijn Trouble With Girls-co-ster Marilyn Mason.


Gepubliceerd: 19 februari 2021, 16:45
Gepubliceerd door: ElvisMatters - Jeroen Vanderschoot .
Overname van dit nieuwsbericht is toegestaan mits met bronvermelding: www.elvismatters.com.