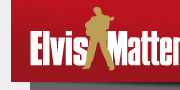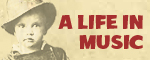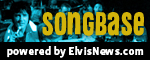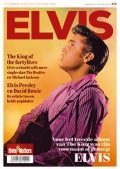 © 2007-2021 Elvismatters vzw
Elvis and Elvis Presley are Registered Trademarks of Elvis Presley Enterprises Inc.
ElvisMatters is an officially recognized Elvis Presley Fanclub.
The Elvis Files Magazine Volume 33

Erik Lorentzen's The Elvis Files Magazine is sinds de start al een populair magazine bij de vele fans wereldwijd. In editie 33 gaat hij dieper in op 24 november 1956, de dag dat Elvis twee concert afwerkte in de Hobart Arena in Troy, Ohio. We gaan in dit nummer ook behind the scenes van de film Loving You en vervolgens gaan we naar Huntsville 1975! Nu te bestellen via ShopElvisMatters. Kijk ook even naar de vorige edities van dit blad.

ShopElvisMatters

Gepubliceerd: 05 januari 2021, 20:50
Gepubliceerd door: ElvisMatters - Jeroen Vanderschoot .
Overname van dit nieuwsbericht is toegestaan mits met bronvermelding: www.elvismatters.com.