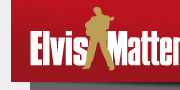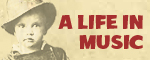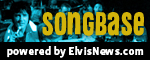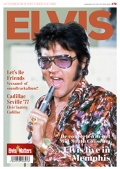 © 2007-2020 Elvismatters vzw
Elvis and Elvis Presley are Registered Trademarks of Elvis Presley Enterprises Inc.
ElvisMatters is an officially recognized Elvis Presley Fanclub.
Graceland toert in Nashville rond

Elvis Presley woonde en stierf in Memphis, Tennessee, dé stad van de bluesmuziek. Maar hij bracht ook tijd door in de countrymuziekhoofdstad Nashville, die The King tegenwoordig op een aantal manieren erkent. Nu heeft Graceland-archivaris Angie Marchese een fascinerende videotour gemaakt langs Elvis-hotspots in de stad. De start is aan de bekende Country Music Hall of Fame. Bekijk het filmpje.

Nashville-tour

Gepubliceerd: 13 oktober 2020, 19:26
Gepubliceerd door: ElvisMatters - Jeroen Vanderschoot .
Overname van dit nieuwsbericht is toegestaan mits met bronvermelding: www.elvismatters.com.