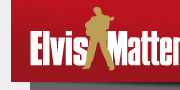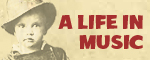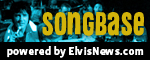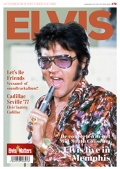 © 2007-2020 Elvismatters vzw
Elvis and Elvis Presley are Registered Trademarks of Elvis Presley Enterprises Inc.
ElvisMatters is an officially recognized Elvis Presley Fanclub.
Technicolor in Black & White

Het ultieme boek over Elvis Cinematografische carrière van «Love Me Tender» in 1957 tot «This is Elvis» in 1981 verschijnt eind oktober van dit jaar. Dit LIMITED EDITION boek van 300 pagina's is gevuld met meer dan 1000 foto's en documenten die zeldzaam of niet gepubliceerd zijn en bevat tevens als bonus een cd en een 10" vinylalbum: 29 nummers (zeldzame en alternatieve takes). Te koop via ShopElvisMatters.


Gepubliceerd: 05 oktober 2020, 15:46
Gepubliceerd door: ElvisMatters - Jeroen Vanderschoot .
Overname van dit nieuwsbericht is toegestaan mits met bronvermelding: www.elvismatters.com.