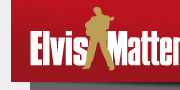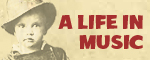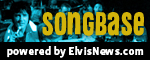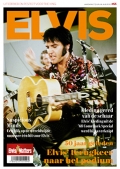 © 2007-2019 Elvismatters vzw
Elvis and Elvis Presley are Registered Trademarks of Elvis Presley Enterprises Inc.
ElvisMatters is an officially recognized Elvis Presley Fanclub.

Elvis' uitgaven voor RSD 2019 enorm populair

MRS, het label met geweldige releases in het verleden, heeft twee speciale vinyl producten uitgebracht in het kader van Record Store Day 2019. Beide titels zijn Limited Edition 180-gram 2LP-sets met een 24-pagina's opengespreide gatefold met verbluffende foto's. De titels zijn 'Made in Germany - Private Recordings' met het beste van de geremastered privéopnames die Elvis in Duitsland maakte en 'The Complete' 50s Movie Masters & Alternate Recordings ' met alle filmmasters en filmversies uit de jaren 50.

'The Complete '50s Movie Masters & Alternate Recordings' bevat op elke zijde van het dubbel LP set songs van de vier eerste speelfilms van Elvis. Ondermeer de stereo Love Me Tender opnames, Treat Me Nice en Jailhouse Rock in stereo en eveneens de heerlijke Crawfish movie master edit van King Creole. Voor vele fans dé beste speelfilm ooit.

ShopElvisMatters

Gepubliceerd: 13 april 2019, 08:59
Gepubliceerd door: ElvisMatters - Jeroen Vanderschoot .
Overname van dit nieuwsbericht is toegestaan mits met bronvermelding: www.elvismatters.com.