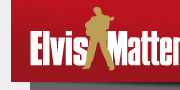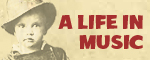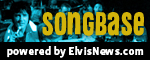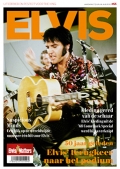 © 2007-2019 Elvismatters vzw
Elvis and Elvis Presley are Registered Trademarks of Elvis Presley Enterprises Inc.
ElvisMatters is an officially recognized Elvis Presley Fanclub.

Live at the International Hotel dubbel-LP voor RSD

Op 13 april is het Record Store Day 2019. Die dag worden tal van releases uitgebracht van een reeks artiesten. Van Elvis Presley is er al de vinylrelease van Memphis Recording Service met de opnames uit Duitsland tijdens zijn legerdienst en de twee Franse uitgaves 'Elvis In Paris - 60th Anniversary' en 'I Sing All Kinds'.

Het officiële label Legacy Records staat dit jaar ook stil bij het 50-jarige jubileum van Elvis' terugkeer naar Las Vegas in 1969. Later op dit jaar volgt een boxset, maar op 13 april krijgen de fans al een voorsmaakje met de dubbel-LP 'Live at the International Hotel' met de 'dinner show' van 23 augustus 1969. De oplage is beperkt tot 3000 exemplaren.

Blue Suede Shoes

I Got A Woman

All Shook Up

Love Me Tender

Jailhouse Rock / Don't Be Cruel

Heartbreak Hotel

Hound Dog

I Can't Stop Loving You

My Babe

Mystery Train / Tiger Man

Monologue - Elvis talks about his career

Baby, What You Want Me To Do

Runaway

Are You Lonesome Tonight?

Yesterday / Hey Jude

Introductions

In The Ghetto

Suspicious Minds

What'd I Say

Can't Help Falling In Love


Gepubliceerd: 01 maart 2019, 06:35
Bron: ElvisMatters / Gepubliceerd door: ElvisMatters - Jeroen Vanderschoot .
Overname van dit nieuwsbericht is toegestaan mits met bronvermelding: www.elvismatters.com.