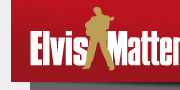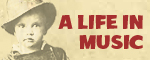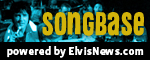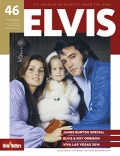 © 2007-2014 Elvismatters vzw
Elvis and Elvis Presley are Registered Trademarks of Elvis Presley Enterprises Inc.
ElvisMatters is an officially recognized Elvis Presley Fanclub.
The Boss eert the King

In het volgende dikke nummer van ElvisMatters Magazine (1 september) besteden we ruim aandacht aan de relatie tussen Elvis en Bruce Springsteen. Niks te vroeg, zo vernemen we nu: tijdens zijn laatste Europese show laste the Boss het nummer "Burning Love" in, tot verrassing van het uitzinnige publiek. Een amateuropname vind je hieronder.

YouTube

Gepubliceerd: 05 augustus 2009, 09:11
Bron: Email / Gepubliceerd door: ElvisMatters - Peter Verbruggen .
Overname van dit nieuwsbericht is toegestaan mits met bronvermelding: www.elvismatters.com.