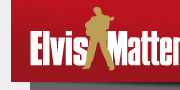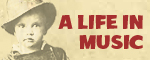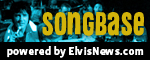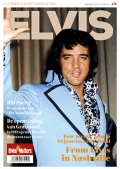 © 2007-2021 Elvismatters vzw
Elvis and Elvis Presley are Registered Trademarks of Elvis Presley Enterprises Inc.
ElvisMatters is an officially recognized Elvis Presley Fanclub.
The Danish Singles Collection Vol. 3

Het Deense Memphis Mansion label heeft de release aangekondigd van The Danish Singles Collection Vol. 3 op blauw vinyl. Deze vinyl is geperst op slechts 300 exemplaren wereldwijd.

Tracklist



Side A

1. A Mess Of Blues

2. Girl Of My Best friend

3. Itīs Now Or Never

4. Make Me Know It

5. Are You Lonesome Tonight

6. I Gotta Know

7. Wooden Heart

Side B

1. Tonight All Right For Love

2. I Feel So Bad

3. Wild in Country

4. Little Sister

5. His Lastest Flame

6. Rock A Hula Baby

7. I Canīt Help Falling In Love

Bestel jouw exemplaar via ShopElvisMatters.

Gepubliceerd: 02 februari 2021, 22:59
Gepubliceerd door: ElvisMatters - Jeroen Vanderschoot .
Overname van dit nieuwsbericht is toegestaan mits met bronvermelding: www.elvismatters.com.