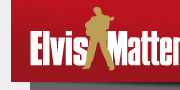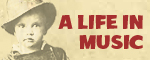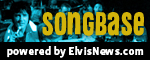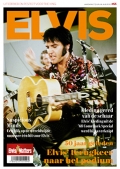 © 2007-2019 Elvismatters vzw
Elvis and Elvis Presley are Registered Trademarks of Elvis Presley Enterprises Inc.
ElvisMatters is an officially recognized Elvis Presley Fanclub.

50th Anniversary Edition van Elvis' tv-special

Op 3 december 1968 werd de beroemde tv-special Elvis Presley's '68 Comeback Special – zijn terugkeer naar live optredens na een pauze van 7 jaar waarin hij alleen maar op het witte doek te zien was – uitgezonden via NBC. Om dit feit te vieren wordt er een 50th Anniversary Deluxe Edition uitgebracht. Een 5 cd's en 2 Blu-Ray's tellende box met daarop alle audio- en video opnames van de tv-special.

In detail: de 50th Anniversary Deluxe Edition bevat de audio- en video opnames van zowel de stand-up en sit-down optredens, en een groot aantal opnames van repetities, edits en studiosessies. Buiten al dit moois krijg je er ook nog een mooi boek bij met zeldzame foto's en nog veel meer. Bovendien GRATIS VERZENDING naar België, Nederland en Duitsland!

CD-1: ELVIS (NBC-TV Special) het originele album plus outtakes

CD-2: De eerste "sit-down" en "stand-up" shows – 27 en 29 juni 1968

CD-3: De tweede "sit-down" en "stand-up" shows – 27 en 29 juni 1968

CD-4: Eerste en tweede repetities in Elvis' kleedkamer – 24 en 25 juni 1968

CD-5 'The Wrecking Crew Sessions': studio outtakes van de special – 20-23 juni 1968

Blu-Ray 1-2: Originele en extended cuts van de televisie special, complete sit-down en stand-up shows en outtakes

Reserveer nu alvast jouw boxset in pre-order!

Gepubliceerd: 04 november 2018, 17:20
Bron: ElvisMatters / Gepubliceerd door: ElvisMatters - Jeroen Vanderschoot .
Overname van dit nieuwsbericht is toegestaan mits met bronvermelding: www.elvismatters.com.