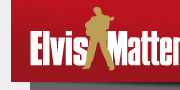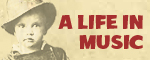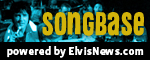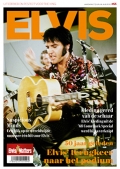 © 2007-2019 Elvismatters vzw
Elvis and Elvis Presley are Registered Trademarks of Elvis Presley Enterprises Inc.
ElvisMatters is an officially recognized Elvis Presley Fanclub.

Glen Campbell zingt voor The King

Glen Campbell nam een 18-tal songs op tussen 1964 tot 1968 die bedoeld waren voor Elvis Presley. De nummers zijn nooit uitgebracht, tot vandaag. Op 16 november komt zijn album 'Sings for the King' uit op CD en een gelimiteerde vinyl van 180 gram, die enkel beschikbaar is via de website van Campbell. De nummers, geschreven door de songwriters Ben Weisman en Sid Wayne, werden ontdekt door executive producer Stephen Auerbach die de opnames op lang vergeten reel-to-reel tapes in Weisman's opslagruimte terugvond. Via onderstaande link kan je een voorbeeld horen van de versie van 'Easy Come, Easy Go' door Glen Campbell.

1. We Call On Him (A Duet With Elvis Presley) *

2. Easy Come, Easy Go *

3. Any Old Time

4. Anyone Can Play

5. I Got Love

6. Iíll Never Know *

7. All I Needed Was The Rain *

8. How Can You Lose What You Never Had *

9. Spinout *

10. Magic Fire

11. Iíll Be Back *

12. Love On The Rocks

13. Stay Away, Joe *

14. Cross My Heart And Hope To Die *

15. Clambake *

16. There Is So Much World To See *

17. Do The Clam *

18. Restless

* Recorded by Elvis Presley

Easy Come, Easy Go

Gepubliceerd: 11 oktober 2018, 09:29
Bron: ElvisMatters / Gepubliceerd door: ElvisMatters - Jeroen Vanderschoot .
Overname van dit nieuwsbericht is toegestaan mits met bronvermelding: www.elvismatters.com.