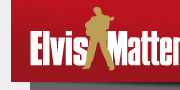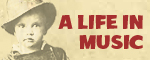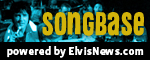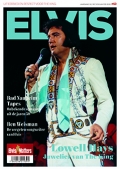 © 2007-2019 Elvismatters vzw
Elvis and Elvis Presley are Registered Trademarks of Elvis Presley Enterprises Inc.
ElvisMatters is an officially recognized Elvis Presley Fanclub.
Elvis: The Searcher in november op DVD

In november van dit jaar komt de DVD in Europa uit op het PAL-formaat van de recentste Elvis-documentaire 'Elvis Presley: The Searcher'. Bij de DVD hoort ook een 28-pagina's tellend fotoboekje. De documentaire die dit voorjaar voor het eerst op de Amerikaanse televisiezender HBO te bekijken was duurt 210 minuten. Ook op de Belgische tv-zender Canvas werd de documentaire in twee delen uitgezonden vanwege van de duur van de documentaire.

De soundtrack die bij de documentaire hoort was een succes bij de vele fans, en is te koop via ShopElvisMatters.

3-CD Boxset The Searcher
2LP The Searcher
CD The Searcher

Gepubliceerd: 01 oktober 2018, 11:15
Bron: ElvisMatters / Gepubliceerd door: ElvisMatters - Jeroen Vanderschoot .
Overname van dit nieuwsbericht is toegestaan mits met bronvermelding: www.elvismatters.com.