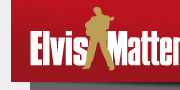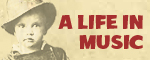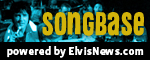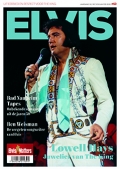 © 2007-2019 Elvismatters vzw
Elvis and Elvis Presley are Registered Trademarks of Elvis Presley Enterprises Inc.
ElvisMatters is an officially recognized Elvis Presley Fanclub.
The Elvis Files Magazine Vol. 25

In september 2012 verscheen het allereerste The Elvis Files Magazine van de hand van Erik Lorentzen. In de afgelopen jaren hebben veel fans deze magazines ook in hun collectie verzameld. Lorentzen is momenteel bezig met de nieuwste editie: Volume 25. Alle periodes van Elvis' carrière komen aan bod in dit blad: de fifties, sixties en seventies! Verkrijgbaar via ShopElvisMatters! Kijk ook even naar de oudere uitgaven van dit magazine en vul jouw collectie aan!


Gepubliceerd: 14 september 2018, 13:33
Bron: ElvisMatters / Gepubliceerd door: ElvisMatters - Jeroen Vanderschoot .
Overname van dit nieuwsbericht is toegestaan mits met bronvermelding: www.elvismatters.com.