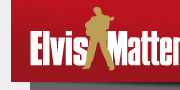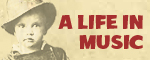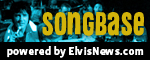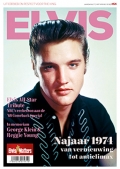 © 2007-2019 Elvismatters vzw
Elvis and Elvis Presley are Registered Trademarks of Elvis Presley Enterprises Inc.
ElvisMatters is an officially recognized Elvis Presley Fanclub.

Sony brengt kerstalbum opnieuw uit

Platenmaatschappij Sony bracht in oktober '16 het vinylalbum 'Merry Christmas Baby' uit. Op 28 september van dit jaar brengt Sony/Legacy opnieuw op de markt. Het album bevat 16 kerstnummers van Elvis. Geen nieuwe nummers, enkel een nieuw ontwerp van de platenhoes. Een leuk hebbedingetje voor de vinylliefhebbers.

SIDE A

Santa Claus Is Back In Town

Blue Christmas

Winter Wonderland

White Christmas

Iíll Be Home for Christmas

Holly Leaves and Christmas Trees

Here Comes Santa Claus (Right Down Santa Claus Lane)

It Wonít Seem Like Christmas (Without You)

O Come, All Ye Faithful



SIDE B:

Silent Night

Merry Christmas Baby

If Every Day Was Like Christmas

Santa Bring My Baby Back (To Me)

O Little Town of Bethlehem

The Wonderful World of Christmas

On a Snowy Christmas Night

Iíll Be Home On Christmas Day


Gepubliceerd: 05 september 2018, 07:01
Bron: ElvisMatters / Gepubliceerd door: ElvisMatters - Jeroen Vanderschoot .
Overname van dit nieuwsbericht is toegestaan mits met bronvermelding: www.elvismatters.com.