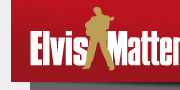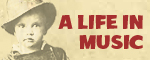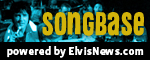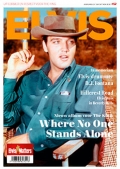 © 2007-2018 Elvismatters vzw
Elvis and Elvis Presley are Registered Trademarks of Elvis Presley Enterprises Inc.
ElvisMatters is an officially recognized Elvis Presley Fanclub.
The Elvis Years

In Engeland verscheen vorige week de eerste uitgave van het magazine The Elvis Years. Het magzine is van dezelfde uitgever als Vintage Rock, die eerder al speciale Elvis magazines op de markt bracht. The Elvis Years zal in het totaal uit drie delen gaan bestaan. De eerste uitgave heeft als titel 'From Tupelo To Stardom' meegekregen. Later dit jaar zullen 'From Fort Hood To Hollywood' en 'From Comeback To Final Days' nog volgen. Het leven en de muziek van Elvis zal centraal staan in deze uitgaven.


Gepubliceerd: 04 juni 2018, 08:01
Gepubliceerd door: ElvisMatters - Michel van Erp .
Overname van dit nieuwsbericht is toegestaan mits met bronvermelding: www.elvismatters.com.