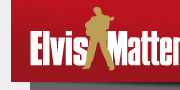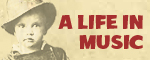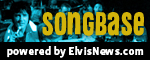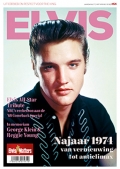 © 2007-2019 Elvismatters vzw
Elvis and Elvis Presley are Registered Trademarks of Elvis Presley Enterprises Inc.
ElvisMatters is an officially recognized Elvis Presley Fanclub.

Tournee Roy Orbison gestart in Cardiff

Na de drie albums met Elvis heeft het Royal Philharmonic Orchestra vorig jaar een album gemaakt met de stem van Roy Orbison. Het album 'A Love So Beautiful: Roy Orbison with The Royal Philharmonic Orchestra' bevat de bekende hits van The Big O, waaronder 'Oh, Pretty Woman', 'Crying' en 'Only The Lonely', aangevuld met de arrangementen van The Royal Philharmonic Orchestra. Op de songs hebben ook Roy's zonen, en zelfs kleinzoon, een aantal instrumenten voor hun rekening genomen. Een grote live-show, in vergelijking met de 'Elvis In Concert - Live On Screen' shows en de hologram van Roy Orbison startte twee dagen geleden in Cardiff. De tournee is op 23 april in Rotterdam en op 25 april in Antwerpen. De tournee eindigt vervroegd op 29 april in Dublin. De tournee die op 4 mei in AustraliŽ zou starten, is gecancelled. Het album is te koop via ShopElvisMatters.

LP

Gepubliceerd: 10 april 2018, 09:09
Bron: ElvisMatters / Gepubliceerd door: ElvisMatters - Jeroen Vanderschoot .
Overname van dit nieuwsbericht is toegestaan mits met bronvermelding: www.elvismatters.com.