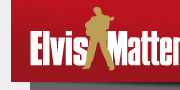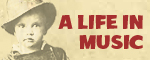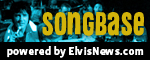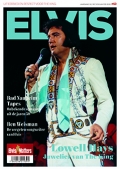 © 2007-2019 Elvismatters vzw
Elvis and Elvis Presley are Registered Trademarks of Elvis Presley Enterprises Inc.
ElvisMatters is an officially recognized Elvis Presley Fanclub.

DVD-nieuws voor mei 2018

Op 25 mei brengt SOFA Entertainment/ UMe drie dvd-collecties uit ter ere van Elvis Presley's nalatenschap van 'The Ed Sullivan Show': The 3 Complete Ed Sullivan Shows Starring Elvis Presley (2DVD), waarin alle drie de volledige afleveringen met Elvis zijn opgenomen ; JUST ELVIS: All His Ed Sullivan Show Performances (1DVD), met alleen zijn iconische uitvoeringen, inclusief zijn het optreden uit 1957 gefilmd vanaf de taille; en Elvis: The Great Performances (2DVD), dat drie eerder uitgebrachte documentaires verzamelt met optredens uit "The Ed Sullivan Show" en tientallen andere geweldige Elvis-tv- en filmuitvoeringen in één dvd-verzameling: Center Stage, The Man And The Music, en From The Waist Up. Daarnaast hebben drie populaire, eerder uitgebrachte dvd-collecties: The Complete Ed Sullivan Shows The Beatles, The Best Of The Supremes On The Ed Sullivan Show en The Best Of The Temptations On The Ed Sullivan Show digitaal geüpgraded naar High Definition-video voor release door SOFA Entertainment/UMe op 25 mei.


Gepubliceerd: 10 april 2018, 08:50
Bron: ElvisMatters / Gepubliceerd door: ElvisMatters - Jeroen Vanderschoot .
Overname van dit nieuwsbericht is toegestaan mits met bronvermelding: www.elvismatters.com.