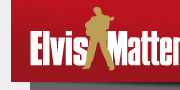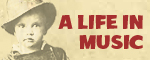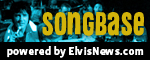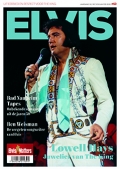 © 2007-2018 Elvismatters vzw
Elvis and Elvis Presley are Registered Trademarks of Elvis Presley Enterprises Inc.
ElvisMatters is an officially recognized Elvis Presley Fanclub.
Geen Elvis In Concert shows in Spanje

Op 30 mei start een nieuwe tournee met The Wonder of You: Elvis In Concert met groot orkest, Elvis op groot scherm en Priscilla die live komt vertellen over haar periode met Elvis. De organisator laat ons net weten dat de shows die op 11 en 12 juni in Madrid en Barcelona geannuleerd zijn wegens tegenvallende verkoop van de tickets. De tournee start op 30 mei in Helsinki, Finland en eindigt op 15 juni in Zürich, Zwitserland. Heb jij de opnames met het Royal Philharmonic Orchestra al in je collectie?

If I Can Dream CD
If I Can Dream CD UK
The Wonder of You CD
The Wonder of You LP
The Wonder of You Boxset
Christmas With Elvis Deluxe CD
Christmas With Elvis LP

Gepubliceerd: 05 april 2018, 12:26
Bron: ElvisMatters / Gepubliceerd door: ElvisMatters - Jeroen Vanderschoot .
Overname van dit nieuwsbericht is toegestaan mits met bronvermelding: www.elvismatters.com.