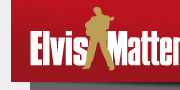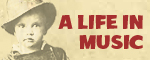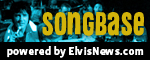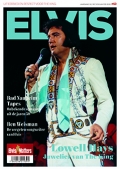 © 2007-2018 Elvismatters vzw
Elvis and Elvis Presley are Registered Trademarks of Elvis Presley Enterprises Inc.
ElvisMatters is an officially recognized Elvis Presley Fanclub.

Vannacht herdenking MLK uit Memphis

Vijftig jaar geleden werd Martin Luther King in Memphis doodgeschoten door James Earl Ray. De NOS zendt vannacht om 0.10u een herdenkingsbijeenkomst uit. De uitzending wordt op 5 april herhaald om 15.53u op NPO1.

De herdenking vindt plaats op de plek van de moord: het Lorraine Motel in Memphis (ook één van de plaatsen op de citytour tijdens de ElvisMatters-reizen). Activisten van toen en nu, onder wie dominee Jesse Jackson en congreslid John Lewis, zijn erbij aanwezig. Ook zijn er optredens.

Simone Weimans presenteert de avond en gasten stil bij de vraag wat de erfenis is van Martin Luther King, ook in Nederland. Daarnaast wordt teruggeblikt op het leven van de burgerrechtenactivist en doet Amerika-correspondent Wouter Zwart werkt mee aan het programma.

Elvis zong het nummer 'If I Can Dream' tijdens de '68 Comeback Special als tribute aan Martin Luther King.



There must be lights burning brighter somewhere

Got to be birds flying higher in a sky more blue

If I can dream of a better land

Where all my brothers walk hand in hand

Tell me why, oh why, oh why can't my dream come true

oh why

There must be peace and understanding sometime

Strong winds of promise that will blow away the doubt and fear

If I can dream of a warmer sun

Where hope keeps shining on everyone

Tell me why, oh why, oh why won't that sun appear



We're lost in a cloud

With too much rain

We're trapped in a world

That's troubled with pain

But as long as a man

Has the strength to dream

He can redeem his soul and fly

Deep in my heart there's a trembling question

Still I am sure that the answer gonna come somehow

Out there in the dark, there's a beckoning candle



And while I can think, while I can talk

While I can stand, while I can walk

While I can dream, please let my dream

Come true, right now

Let it come true right now

Oh yeah


Gepubliceerd: 04 april 2018, 08:33
Bron: NOS/ElvisMatters / Gepubliceerd door: ElvisMatters - Jeroen Vanderschoot .
Overname van dit nieuwsbericht is toegestaan mits met bronvermelding: www.elvismatters.com.