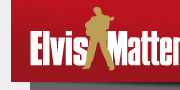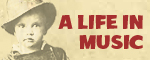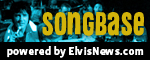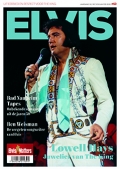 © 2007-2019 Elvismatters vzw
Elvis and Elvis Presley are Registered Trademarks of Elvis Presley Enterprises Inc.
ElvisMatters is an officially recognized Elvis Presley Fanclub.
Sony brengt in april The Searcher uit

Op 14 april maakt de nieuwe documentaire 'Elvis: The Searcher' haar debuut op de Amerikaanse televisie. Eén week ervoor komt de soundtrack van de docu uit, en Sony heeft de tracklist reeds vrijgegeven. Op LP verschijnen binnenkort volgende songs:

1 Trouble / Guitar Man

2 My Baby Left Me

3 That's All Right

4 Baby Let's Play House

5 Heartbreak Hotel

6 Lawdy, Miss Clawdy

7 Hound Dog

8 Crawfish

9 Mona Lisa

10 Milky White Way



1 Like A Baby

2 Are You Lonesome Tonight?

3 It's Now Or Never

4 Tomorrow Is A Long Time

5 Suspicious Minds (Take 6)

6 Separate Ways (Rehearsal Version)

7 Hurt (Take 5)

8 If I Can Dream


Gepubliceerd: 07 februari 2018, 10:56
Bron: ElvisMatters / Gepubliceerd door: ElvisMatters - Jeroen Vanderschoot .
Overname van dit nieuwsbericht is toegestaan mits met bronvermelding: www.elvismatters.com.