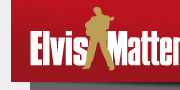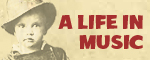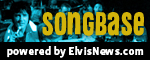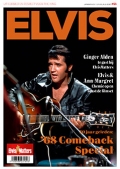 © 2007-2018 Elvismatters vzw
Elvis and Elvis Presley are Registered Trademarks of Elvis Presley Enterprises Inc.
ElvisMatters is an officially recognized Elvis Presley Fanclub.
Moederdagspecial in Gates of Graceland

Elvis Presley Enterprises heeft op de Graceland Veiling in augustus '16 het hoogste bod uitgebracht op het geboortedocument van Elvis, ondertekend door dokter Robert Hunt. Het lot bracht 87.500 dollar op. Hunt was de dokter van de familie Presley, en bracht Elvis ter wereld in januari 1935. Sinds kort is het document te bewonderen op Graceland, en komt het ook voor in de Moederdagspecial in Gates of Graceland met Tom Brown en Graceland-archivaris Angie Marchese.

Gates of Graceland: Mother's Day Special

Gepubliceerd: 12 mei 2017, 18:51
Bron: EPE/ElvisMatters / Gepubliceerd door: ElvisMatters - Jeroen Vanderschoot .
Overname van dit nieuwsbericht is toegestaan mits met bronvermelding: www.elvismatters.com.