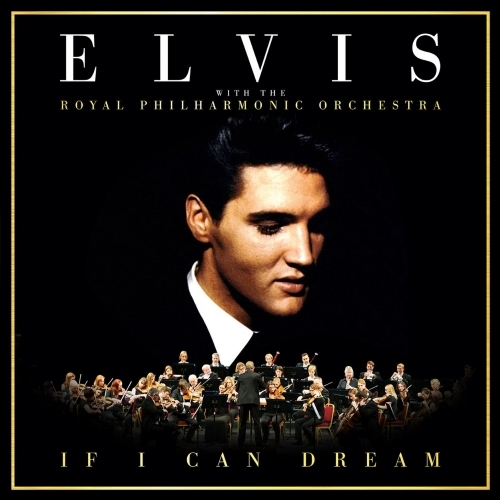 Het Britse Royal Philharmonic Orchestra, dat reeds op twee albums 'If I Can Dream' en 'The Wonder Of You' meespeelt met Elvis, bracht vorig jaar de Elvis' songs voor de eerste keer live aan het werken tijdens een mini-tournee van 6 concerten in het Verenigd Koninkrijk. Volgende maand start 'The Wonder Of You' tournee met Elvis op groot scherm, een groot symfonisch orkest, en Priscilla als 'special guest' in Nederland, en ook een concert in Paleis 12 te Brussel (19 mei) staat op het programma.

In de maand juni staan er enkele shows in AustraliŽ en Nieuw-Zeeland gepland, weliswaar zonder Priscilla. En gisteren postte Priscilla op haar persoonlijke Facebookpagina het volgende bericht: 'Are there any plans to have the RPO perform songs from the If I Can Dream CD in the United States? Possibly. There is talk about it but as of now...not confirmed'.

Het is dus best mogelijk dat binnenkort de 'big screen' shows met orkest, en de arrangementen van het Royal Philharmonic Orchestra en Elvis te bewonderen zijn in Amerika. Wordt vervolgd.